Selected Portfolio
In response to the COVID-19 pandemic, Dr Ann Kaplan founded an organization to help provide masks to those in need. This website was built on an extremely tight timeframe.
The iFinance Canada website was totally redesigned from scratch to simplify the website, make it fully responsive, and provide an easier and smoother navigation.
Medicard is the primary brand of iFinance Canada. The redesign was built from scratch in PHP/MySQL to make the site responsive and with a smoother faster than the previous design.
I recently redesigned my website DOSGames.com, which I have maintained since 1999. Built from scratch in PHP/MySQL. Over 1,600 games in a searchable and sortable database, custom non-WP blog, online games, and original content.
Ann Kaplan, CEO of iFinance Canada and star of Real Housewives of Toronto, needed a website that fit her upscale & fun brand. Built using heavily customized Divi theme in WordPress. (Developed, some design)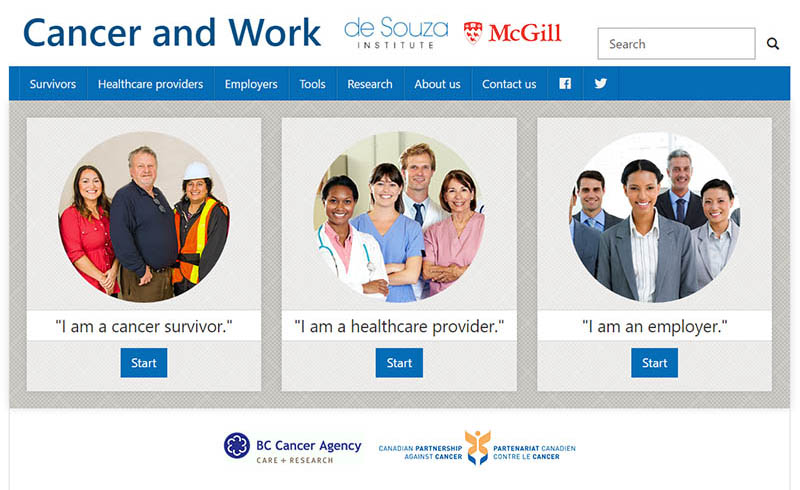 Cancer & Work is a content-intensive bilingual site built in WordPress featuring both a built-from-scratch custom theme and several custom plugins to add specific functionality and interactive tools.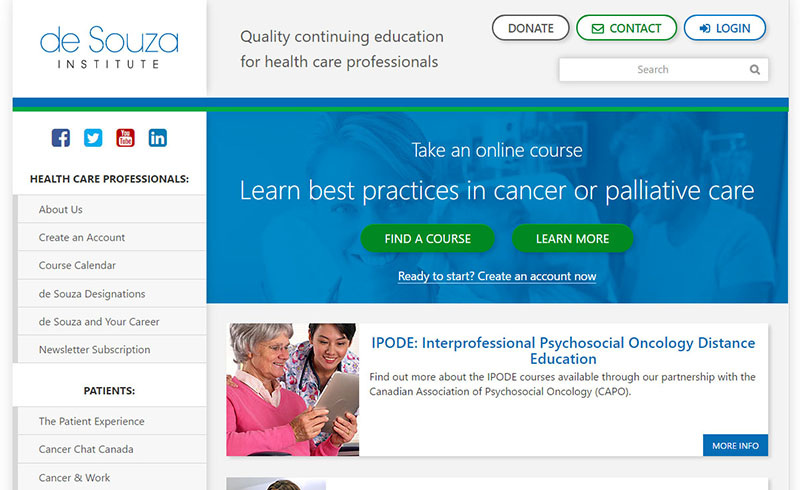 The de Souza Institute's website is WordPress powered with a custom built-from-scratch theme, and custom built plugins like a custom search filtration system.
Scarborough Community Alliance Church's website is Wordpress-based and features a simple layout built using a customized theme utilizing Visual Composer.
IM Intranet
IM Intranet is a built-from-scratch PHP based intranet developed for the investment management division of Mackenzie Investments. (Internal / private site.)
MI Port
MI Port was built for the investment management division at Mackenzine Investments utilizing a clean WordPress theme and custom-built plugins. (Internal / private site.)
Powered by VueJS, this site's unique content is dynamically filtered. It demonstrates use of a popular Javascript framework and lightweight design with no CSS framework.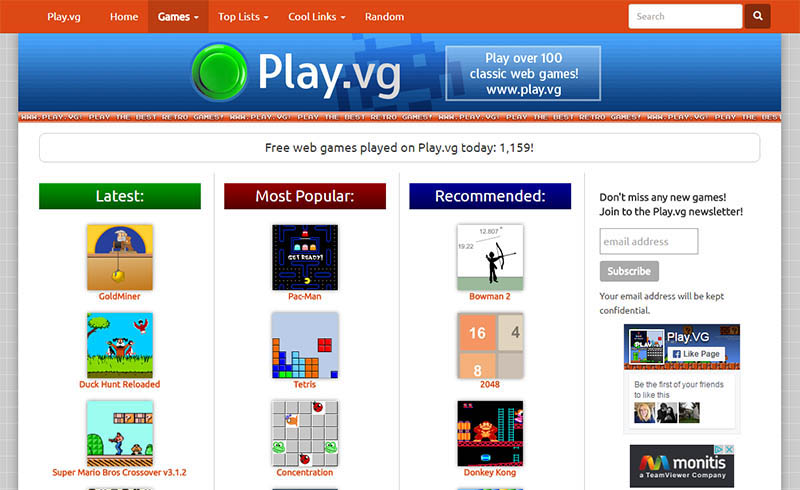 Play.vg features over 100 free-to-play classic web games in a responsive and custom-built design utilizing the Bootstrap framework.
Partial Resume
iFinance Canada
Jan 2017 - Present Primary front and back end developer for iFinance Canada's websites. In charge of conversion of suite of websites such as Medicard.com from non-responsive designs to responsive, modern, professional websites.
de Souza Institute
May 2015 - Dec 2016 Lead designer and developer on CancerAndWork.ca, a bi-lingual WordPress website which provides hundreds of resources cancer survivors with returning to work after cancer. Also developer on deSouzaInstitute.com.
Mackenzie Investments
July 2014 - April 2015 Designed and developed internal blog for the investment management team with custom built WordPress plugins. Received Mackenzie Innovation Award 2014. Re-hired by Mackenzie to build a second internal site, an intranet document repository and employee calendar.
Previous experience and/or references, or full resume, available upon request.
Skills
| | |
| --- | --- |
| HTML | |
| CSS / SASS | |
| PHP | |
| WordPress | |
| Photoshop | |
| Javascript / jQuery | |
| Bootstrap | |
| gulp / Grunt | |
| MySQL | |
| Usability / UX | |
| WHM / CPanel | |
| Graph Making 😉 | |
Learning: React, VueJS
Contact me
Thank you! If necessary & appropriate, I will respond ASAP.
Oh no! A problem has occurred and your message was not sent. :(